Florida Claims Solution, established in 2007, is a South Florida-based company, that is a fully licensed and bonded, Public Adjusting firm. We solely represent the interest of the insured in the adjustment of claims for fire, vandalism, theft, windstorm, water, collapse, tornado, and hurricane damage.
<![if !vml]>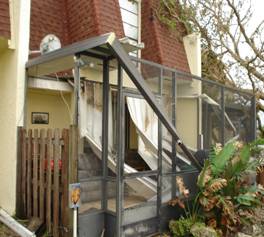 <![endif]>
FCS consults clients during every step of the adjustment process. We are present at all meetings with insurance companies, their adjusters, experts and salvors, yet no settlement can ever be agreed upon without complete client approval.
We act as the constant advocate and advisor for our clients' needs from the hours just following the loss all the way through the final settlement of their claims. We work on a contingency fee basis - we only get paid if you do. In other words, NO RECOVERY, NO FEE.
A total commitment to client satisfaction
CALL 305-804-1039